>> Wednesday, February 3, 2010
My husband is wonderfully sarcastic and has me in stitches throughout ever Bachelor episode. Here are some of the highlights:
In response to Jake telling Tinley, who finally got one on one date, "You've been really patient,":
"And by that he means she didn't try to force him to kiss her like that other girl."
In response to the age of the "contestants":
"Why are they all 23? Isn't that a little young to be so desperate?"
In response to Vienna saying, "Ali's not gonna break up Jake and I.":
"
Maybe that's because you're not together?"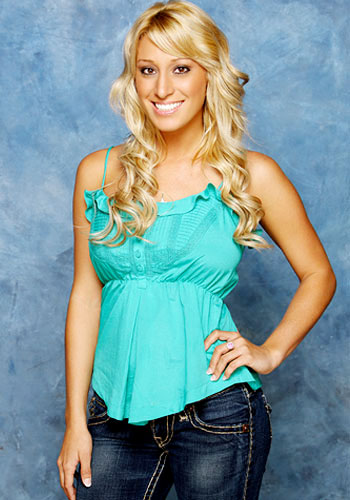 <-------Vienna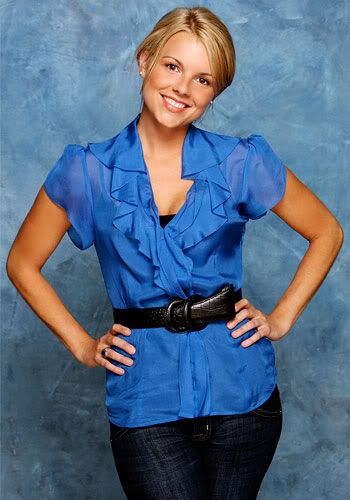 <-------Ali
In response to Jake saying, "The woman I marry will be the last woman I look at":
"Are you planning on blinding yourself? How are you going to fly a plane with your eyes closed?"
When Tinley said, "I could let go. . .of my heart. . .and just let it. . .fall. . .in love. . .with Jake":
We looked at each other and just burst into laughter.
When Jake described a two on one date as "almost awkward":
"Really? It's almost awkward? It's almost as though you weren't meant to be dating 5 women at once. . ."
When Corrie the virgin got sent home immediately after telling him she was saving herself for marriage, and then Jake explained his decision by saying "Something's missing":
"Is it sex?"
Then elaborated by saying "I'm afraid she wasn't going to be able to open up completely":
"You dumped the virgin because you're afraid she might not be able to 'open up'? As far as euphemisms go, that one doesn't leave much to the imagination."
Poor Corrie.
...And those are the comments I have to put up with while indulging in wonderfully trashy tv. Tune in next week for more!